Community Events
Toys for the Troops' Kids Toy Drive, El Segundo - December 13
What makes the holidays fun? Toys and smiles and there were plenty this past holiday. Once again, we were proud to support the Kiwanis Club of Torrance's toy drive "Toys for the Troops' Kids" and the resulting efforts were fantastic. Children with parents actively serving in units of the National Guard, Air Force, Army, Marine Corps and Navy were recipients of generous donations. Thank you to our customers and employees at Malaga Bank for your contributions.

Giving Back with Canyon Verde, Torrance - December 11
Thank you to the Canyon Verde staff and their tree trimming crew for coming out and bringing a touch of homemade magical decorations to our Christmas tree in our Torrance Branch.


Lunada Bay's Annual Harvest festival, Lunada Bay – October 21
We love to be out in our community, especially where families are involved. Enjoying the event is Bea B., Carmella C., and Maureen R.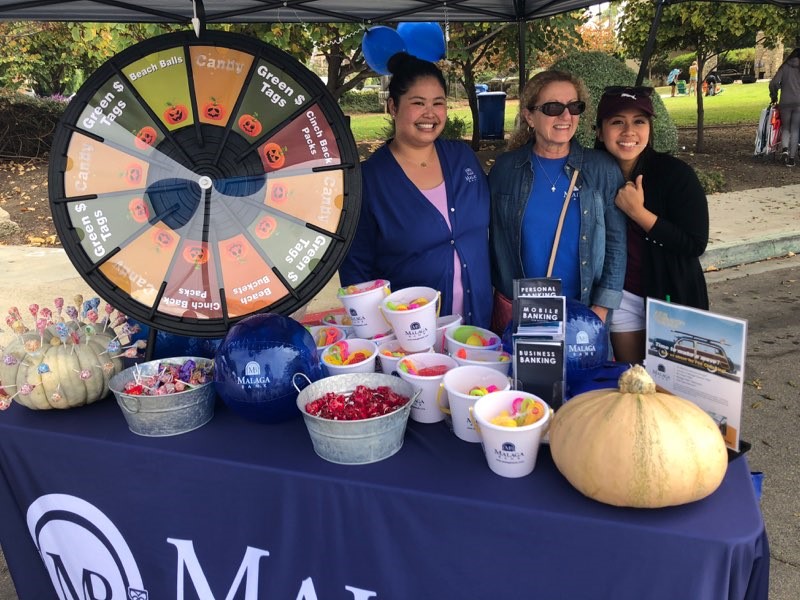 San Pedro hosts the 2018 State of the County, San Pedro - October 10
Supervisor Janice Hahn was the keynote speaker at the State of the County luncheon at the Port of Los Angeles World Cruise Center. Malaga Bank is proud to be one of its many supporters. Guests enjoyed networking at the State of the County, among the many that attended the event were Rose Mary Callahan, VP/Retail Branch Manager of San Pedro and Lori T., our Business Development Officer.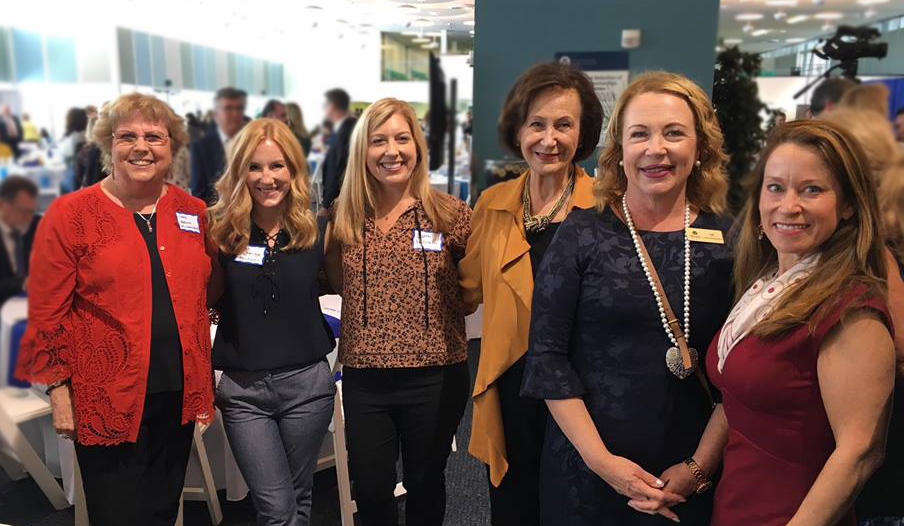 Wine Walk in Palos Verdes Promenade, Palos Verdes Estates - October 6
It was a wonderful turnout for the PV Chamber's 2nd Wine Walk. Julia P., and Sunni S. were delighted to be hosts for Malaga.

PVE Cares, Palos Verdes Estates – October 9
We believe that taking care of our seniors is a community effort. When the opportunity to participate and educate seniors about Cyber Safety at the Annual PVE Cares Fair came along, we couldn't sign up fast enough. Rafael V., Sheree C. and Ana S. answered important questions to the senior community about keeping your identity safe. Thank you to everyone who attended.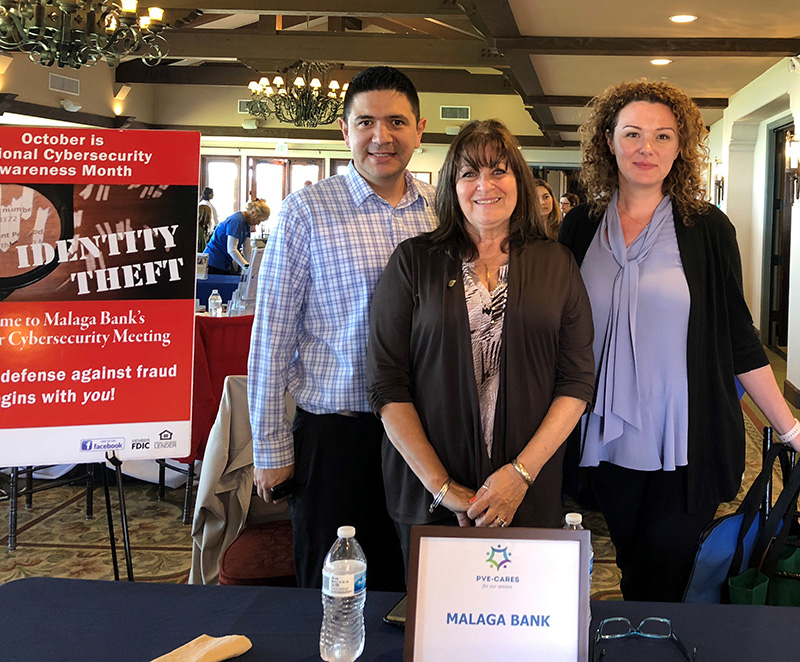 Girl's Night Out, Hermosa Beach - October 3
It was roundup time again for raising money and awareness and this year the Sheriff Squad of Malaga Bank was honored to attend the annual Girls' Night Out, benefiting the Cancer Support Community of Redondo Beach. Jasna Penich, Malaga's CFO, and Sacha Ohara, our SVP/Branch Administrator, presented Paula Moore, CSC Executive Director & CEO, with Malaga Bank's Pink Out Week donation of $3,000!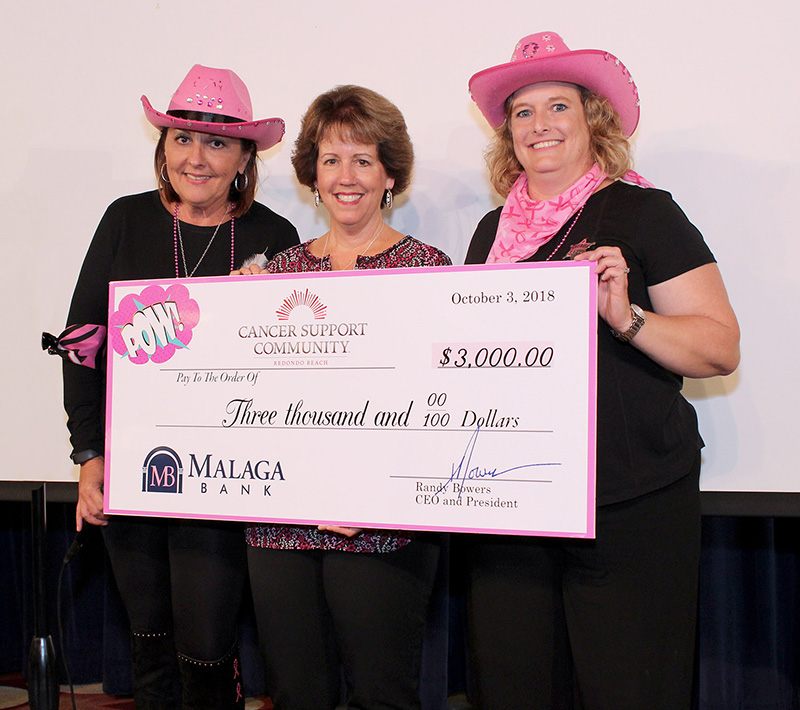 Pink Out Week - September 28
We look forward to our Annual Pink Out Week to raise funds in support of the local non-profit Cancer Support Community-Redondo Beach and the many people they service in our community. Our staff, their families and our customers were invited to stop in to make a donation in Malaga's Pink Out Week box. Malaga again pledged to match the donated funds up to $1,000 bringing the overall donation to a total of $3,000.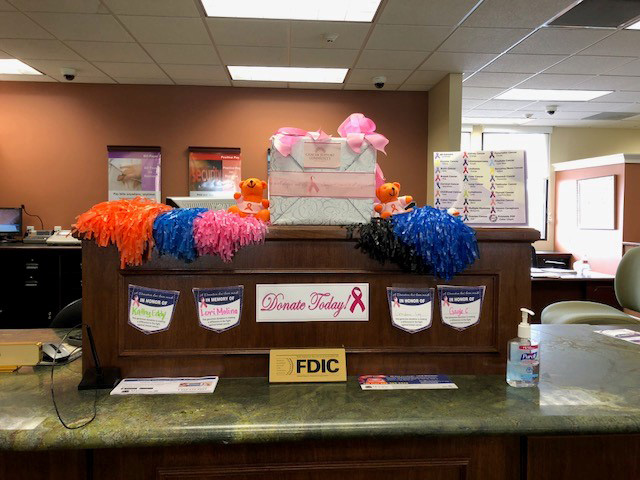 San Pedro – Sir Winston's christening - September 19
An exciting new addition has come to San Pedro. The Cruise Harbor Ship Sir Winston received its official ribbon cutting ceremony in the LA Harbor. Attending the San Pedro Chamber Mixer and ceremony from our San Pedro branch, were Lori T., Rose Mary Callahan, VP Retail Branch Manager, and Sue M.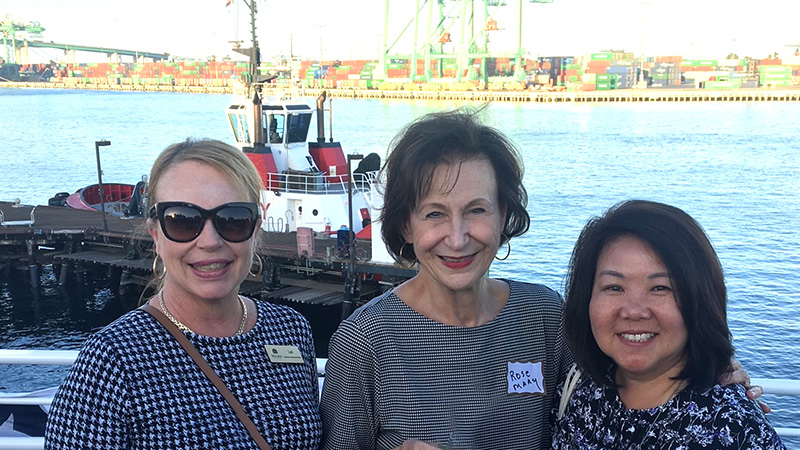 Heal the Bay – Costal Cleanup, San Pedro - September 15
We love our local beaches. Protecting the ocean from pollution and engaging the next generation are some of Malaga Bank's passions. When the California Coastal Cleanup comes around this time of year, we always have volunteers that want to make a difference. Thank you, to Phoebe S., Maureen R. and Maureen B. and her family for their dedication and time as we joined several other citizens of San Pedro and their efforts to clean Cabrillo Beach.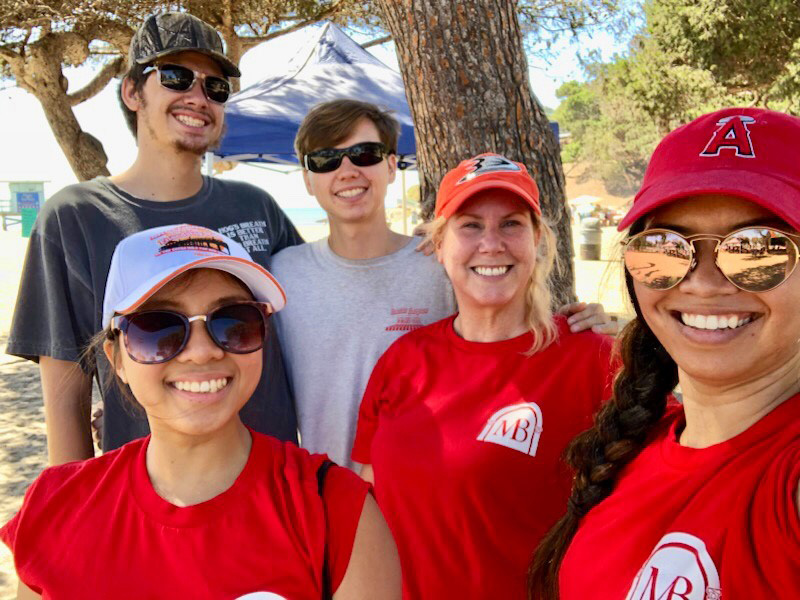 San Pedro branch celebrates its 10 year Anniversary, San Pedro - July 9
Celebrating 10 years in the community was an exciting evening especially with Los Angeles County Supervisor Janice Hahn making an appearance. Rose Mary Callahan, VP/Retail Branch Manager, was presented the County of LA's commendation for dedicated service in the community by Supervisor Hahn. Appearing with Supervisor Hahn, is Rose Mary Callahan, and Randy Bowers, Malaga's CEO and President.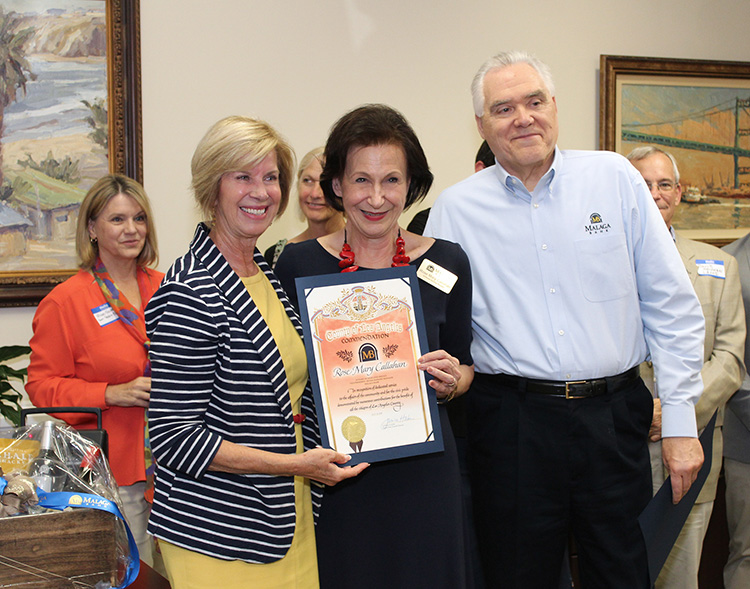 Partnerships
Community Partnership
Partnerships matter at Malaga Bank. The trust and confidence of our customers has enabled us to prosper as the community bank of the South Bay for over thirty years. In turn, we continually look for opportunities to strengthen the communities where we work and live. Our long-term investment in the community has made giving back a key component of Malaga Bank's culture. Our employees and senior management alike are using their passions to make a difference through their involvement in a diverse range of local organizations.
Our staff has volunteered over 1,000 hours of their time to local organizations in which they believe. Listed is a sample of organizations we've worked with in the community.