Home Equity Line of Credit
Use the equity in your home for home improvements or to cover unexpected expenses. Call us today to discuss the best financing solution for you.
Lines up to $1 Million
Adjustable Rate Floats with WSJ Prime
Advances Made by Check
Preferred Pricing for Malaga Bank Depositors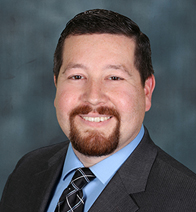 Contact Brian Beckenhaupt
Loan Production Specialist
bbeckenhaupt@malagabank.com
T 310-544-7800, ext. 2114
For general questions or comments please email malagabank@malagabank.com.
Please do not send any sensitive or confidential information through this email, such as account numbers or tax ID numbers.
Allow up to 24 hours for a response.